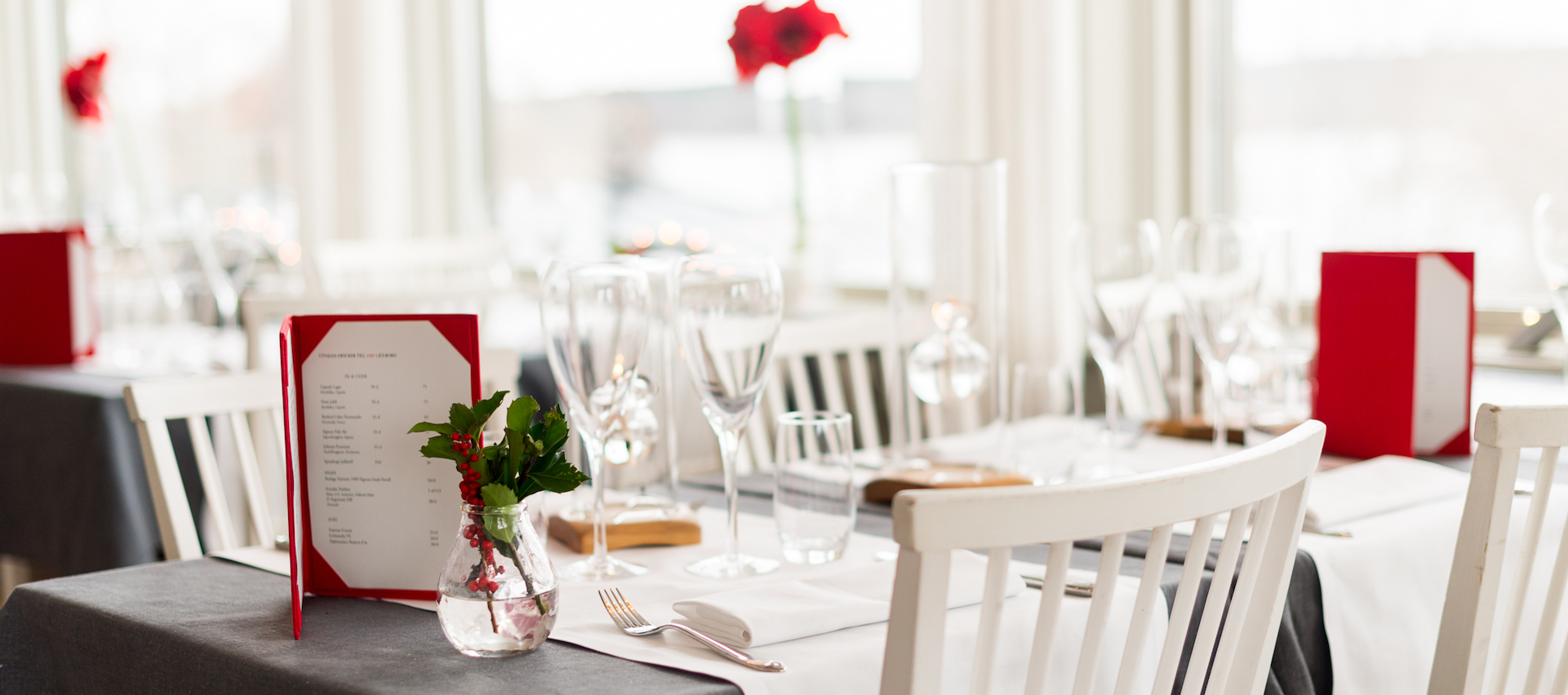 Christmas Smorgasbord 2020
A well-designed classic
Enjoy the tradition and ambience of Sigtuna Stad by staying
with us at 1909 Sigtuna Stadshotell.
Thursday to Sunday – November 28th until December 20th
We welcome you to the Christmas season with our traditional Christmas smorgasbord, filled with homemade delicacies created with the best raw ingredients.
We welcome a maximum of 80 guests per seat in four dining rooms.

This is how we serve our Christmas buffet this year.
Mulled wine in our way – served at the table
Three delicious gourmet slices that awaken the taste buds – served at the table
Herring buffet – served at several small buffets so you avoid queues and stress
The cold serving, charcuterie / fish – served on a platter at the table
Warm courses – served as a table buffet
Cheese and dessert buffet, a plentiful table of sweets & coffee – served from small buffets
In this way, we can deliver a customized and safe Christmas buffet experience, where all the classics and Christmas flavors are included.
Seating hours
Thursdays – Fridays at 6pm, Saturdays at 1pm & 6pm, Sundays at 1pm.
Please note that each session is divided into three start times to avoid queuing.
at 1pm, 1.15 and 1.30 & at 6pm, 6.15, 6.30
Price 895 SEK / pp
Children uptil 12 years 395 SEK / pp with custom servings.
For Pescetarians (vegetarians who eat fish, shellfish, eggs and dairy) there is no extra cost for pre-registration. For strict vegetarians and vegans, there is unfortunately a very small selection on our Christmas buffet and we recommend instead to pre-book a three-course dinner.
For reservations and inquiries please contact us at +46 8 592 501 00 or at restaurangen@sigtunastadshotell.se
Why go home when you can stay overnight? Enjoy a good night sleep and a good breakfast, treat yourself to a Christmas buffe weekend!
Warm welcome to us at 1909 Sigtuna Stadshotell!
More happenings