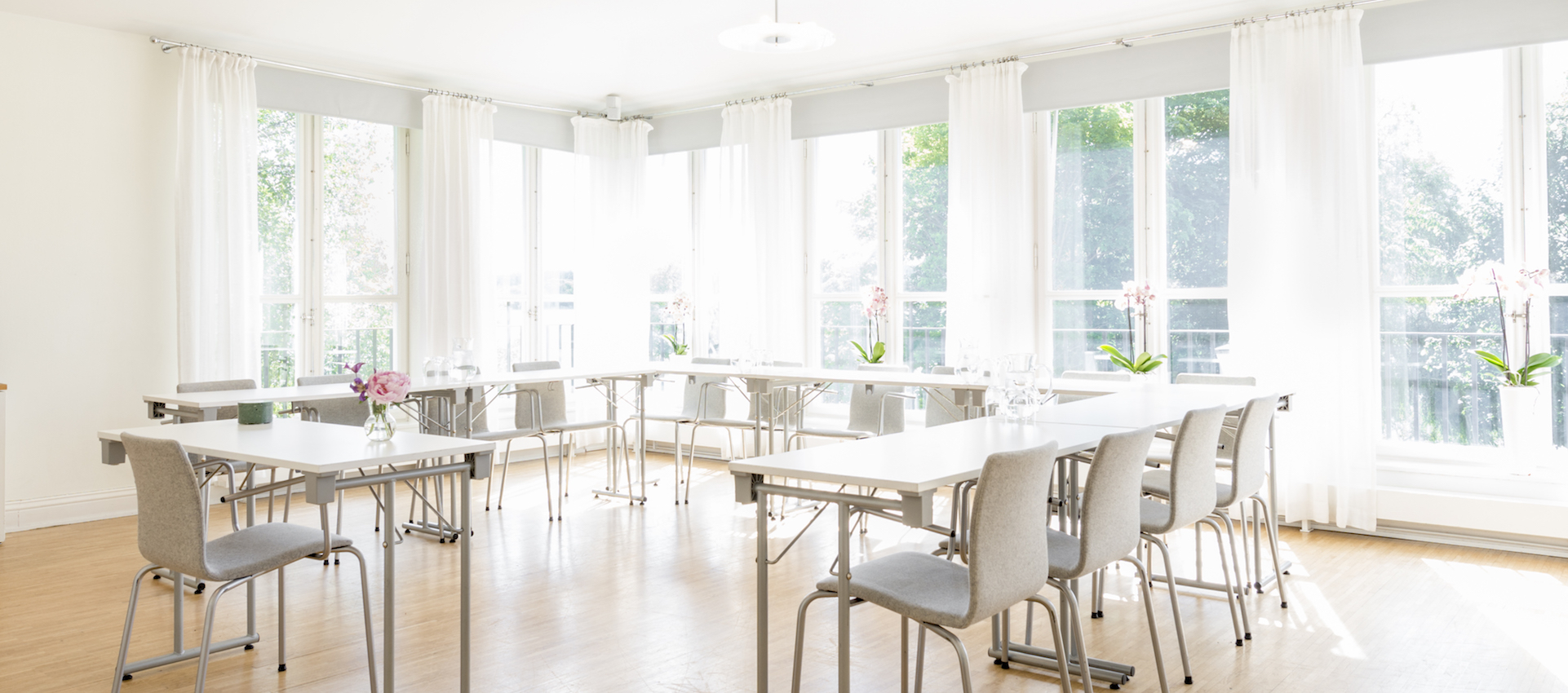 Full Day & Overnight Stay
24-Hour Service
The conference is an arrangement with expectations that require both time and planning. Our 24-hour availability allows us to help you arrange so that all details work during your stay with us.
Through our 24-hour service, we have the opportunity to offer personal check-in of early and late arrivals, make adjustments to your arrangements, order transportation, room service, room service menu, payment, late conference facilities and preparation, internet access, wake up service, laundry service and much more.
Included in the package
For pricing, please let us know the size of your group.
At arrival, coffee with homemade cinnamon rolls, breakfast rolls, toppings and juices
Two-course lunch served, homemade bread, mineral water / light beer, coffee & cake
Afternoon coffee with freshly baked bread and fruit and sweets from our bakery
Three-course dinner of the best ingredients of the season
An overnight stay in Scandinavian designed double room, Bathrobe & Slippers
A generous breakfast buffe
Additional options to full board
Breakfast instead of morning coffee 79 SEK per person
Afternoon tea instead of afternoon coffee: 111 SEK per person
Small cheese & basket box with accessories for afternoon cafe 95 SEK per person
Five course seasonal menu (instead of three courses) 292 SEK per person
Late night snacks from 160 SEK per person
Tray with charcuterie, snacks and roasted nuts 140 SEK per person
Included in our conference & meeting rooms
Data projector, wireless internet, whiteboard, flip charts, blocks, pencils, ice water fruit and sweets.
Book package
More packages