Winter break
Winter Holliday  – Enjoy the serenity of this winter!
Enjoy a luxurious and relaxing stay with us alone or with the family during the 18th of February to the 3rd of March.
Start your stay by checking in on one of our beautiful double rooms. We offer children up to 12 years of age in an extra bed and breakfast in the parents' room.
During the afternoon we recommend a visit to the Sigtuna Museum or a walk through Sigtuna's cozy shopping streets. If the ice have settled down, a lovely ice skating trip on Sigtuna Bay is a must. Don't forget to bring your skates.
Once back to the hotel you enjoy a two-course dinner, (main course & dessert) together. You can also upgrade to a four-course if you so wish. If you have the kids with you there is a children's menu.
Winter break
From 1.175: – per person during the period 18th February to 3rd March
Bathrobe, slippers and Molton Brown products.
A two course menu consisting of main course and dessert.
Generous breakfast buffet.
We offer children up to 12 years old in accommodation in extra bed in adult hotel room including breakfast
Tip – Upgrade your dinner with two extra dishes
Upgrade your room
Lake view 200 SEK pp
Deluxe room with lake view 300 SEK pp
Room service fee for breakfast in room: SEK 195
Private mini taxi with whirlpool and sauna, from SEK 220 per person (pre-booked)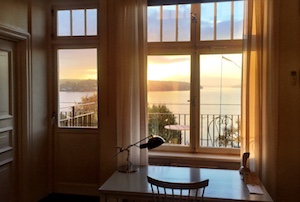 Book package
More packages