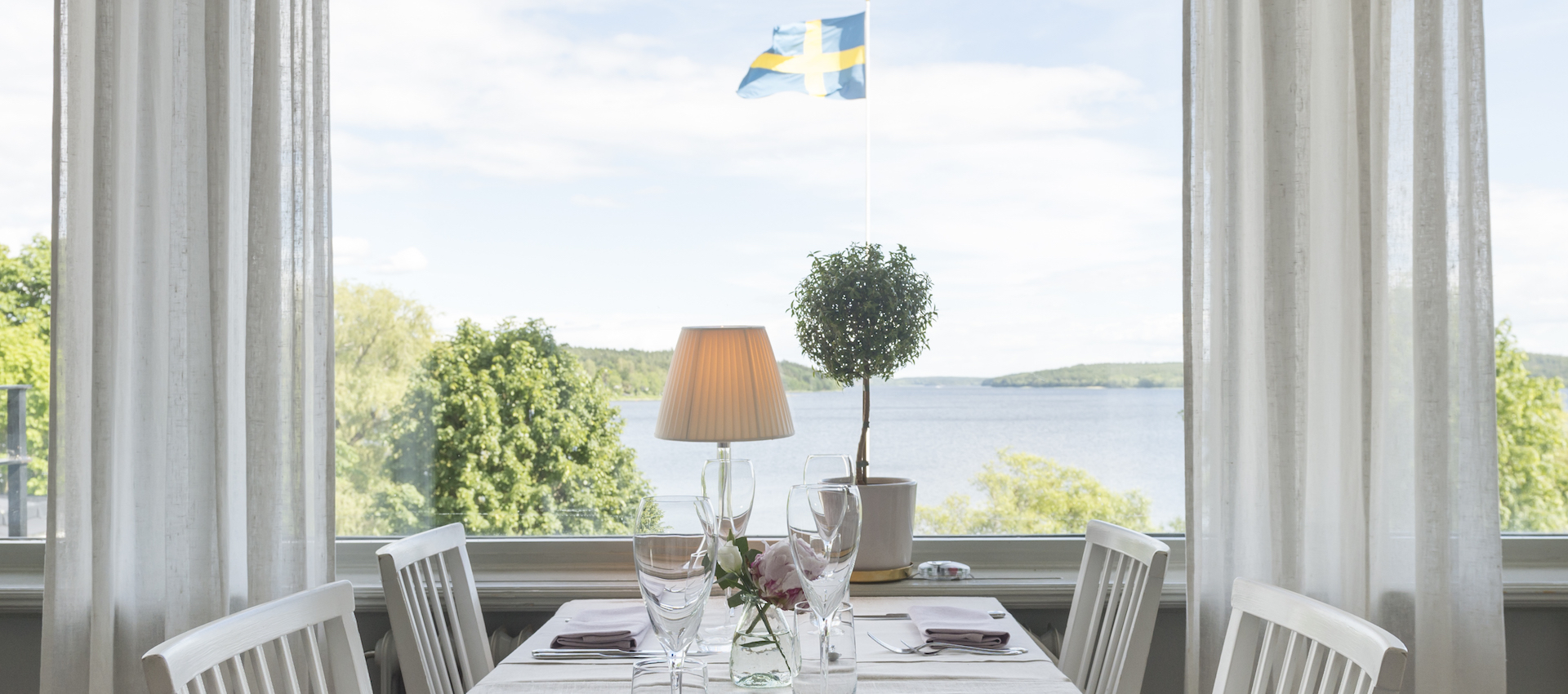 Book a table
Here you can make your reservation for lunch, dinner and Afternoon Tea.
Our menus are on our restaurant page Restaurang 1909
Welcome to enjoy the flavors of summer
During the summer we serve lunch and dinners on Fridays and Saturdays.
The dining room inside is booked via the link below while our restaurant on the sea side is applied
drop in subject to availability. The same delicious menu serves both in the dining room and on the sea side.
At Sigtuna Stadshotell, we do everything to make you as a guest feel safe when you are with us.
In order to be able to place our guests at a distance, we have reduced the number of seats in our restaurant and have different seating times. Early sittings mean that you have your table for a limited time (approximately 2 hours).
Less number of tables also means that we can not guarantee placement at a window table in our restaurant.
For reasons of space, in order to be able to secure distances between the tables, it is unfortunately not possible to bring a pram into our dining rooms. The possibility to bring a pram is available at our outdoor restaurant, restaurant Sjösidan.
For bookings of parties over eight people, please give us a call at + 46 8 592 501 00
or send an e-mail to restaurangen@sigtunastadshotell.se
Note that all tables and meals can not be booked online, please call us to book one of these tables.
Welcome to Sigtuna Stadshotell!