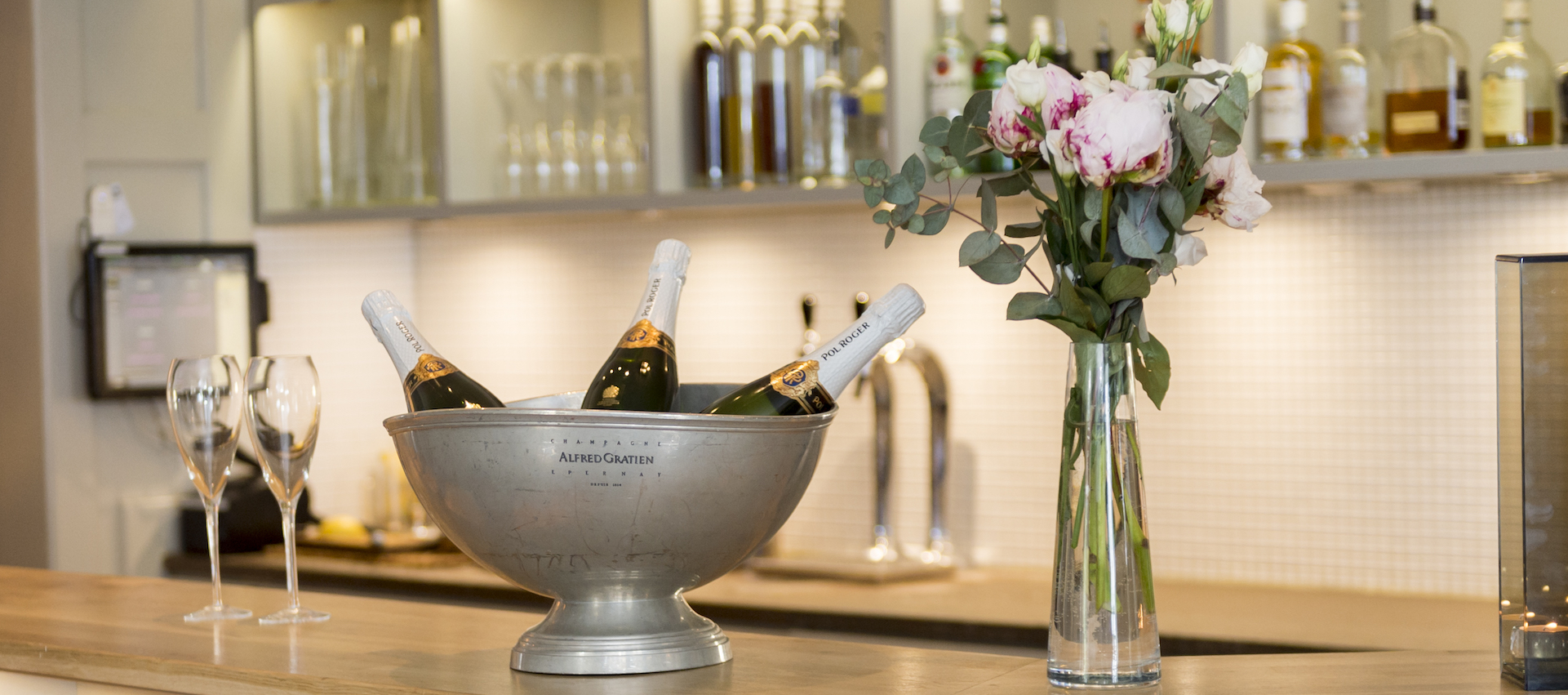 After Work
Bring your colleagues, friends, neighbors and acquaintances and start off the weekend!
Every Friday from 4 to 7 pm.
Welcome in and warm and cozy up at Sigtuna Stadshotell. Warm and cold drinks and delicious snacks are available for the hungry and the restaurant is open to the hungry. Welcome!
Starts again Friday Januari 10
More happenings
A safe visit

Dear guest, your and our staff's safety and well-being is our highest priority. We continuously follow instructions and recommendations to prevent the spread of Covid-19.
Read more...

Weekend Deal!

Relax and enjoy five-star accommodation, breakfast, optional three-course dinner, Fridays and Saturdays. Welcome to the pearl of Lake Mälaren!
Read more...

Afternoon Tea

Every Saturday at 12 noon, 2 and 4 pm you can enjoy our lovely Afternoon Tea.
Read more...

Mother´s Day Afternoon Tea

Celebrate your dear Mom and enjoy our lovely Afternoon Tea, Sunday May 29 at 12 noon, 12.30 and 2.30, 3.00 pm
Read more...

Lunch of the day

Our lunch menu is served Saturdays between 12 noon until 3 pm, dinner on Fridays & Saturdays. On weekdays pre-booking of our lunch and dinner is possible 24 hours before arrival.
Read more...

Our Midsummer

Sigtuna is lovely in midsummer and Sigtuna Stadshotell as well. Welcome to a 4-course midsummer lunch or dinner and enjoy the best view of Lake Mälaren.
Read more...

Midsummer at lake Mälaren

Celebrate Midsummer and stay at a 5-star luxury hotel in beautiful historic Sigtuna. A four-course midsummer menu of the best season has to offer.
Read more...

Summer luxury deal!

Enjoy the summer in beautiful Sigtuna and at Sweden's smallest five star hotel, 1909 Sigtuna Stadshotell.
Read more...

Five stars for the 20th time!

We are so incredibly proud to be able to tell that this year, for the 20th time, we have passed the certification and can be called Sweden's smallest five star hotel
Read more...

Swedish husmanskost

Husmanskost signify traditional Swedish dishes often with local ingredients. The classical everyday Swedish cuisine especially for lunch.
Read more...

Play golf in Sigtuna

Here you will find all the opportunities for a wonderful golf experience. Nice golf courses, culture, history and relaxation and not to forget amazing food and drink.
Read more...

Summer at Sigtuna Stadshotell

Our summer hotel with our lovely indoor and outdoor dining rooms and bar is open all summer, Thursday afternoon to Sunday breakfast, a warm welcome!


Magazine Di Weekend

Proud and surprised when we opened the magazine Di Weekend!
Read more...

Gift Card

Are you looking for a gift, or not sure what you want wish for yourself? It can always be nice with a gift card.
Read more...