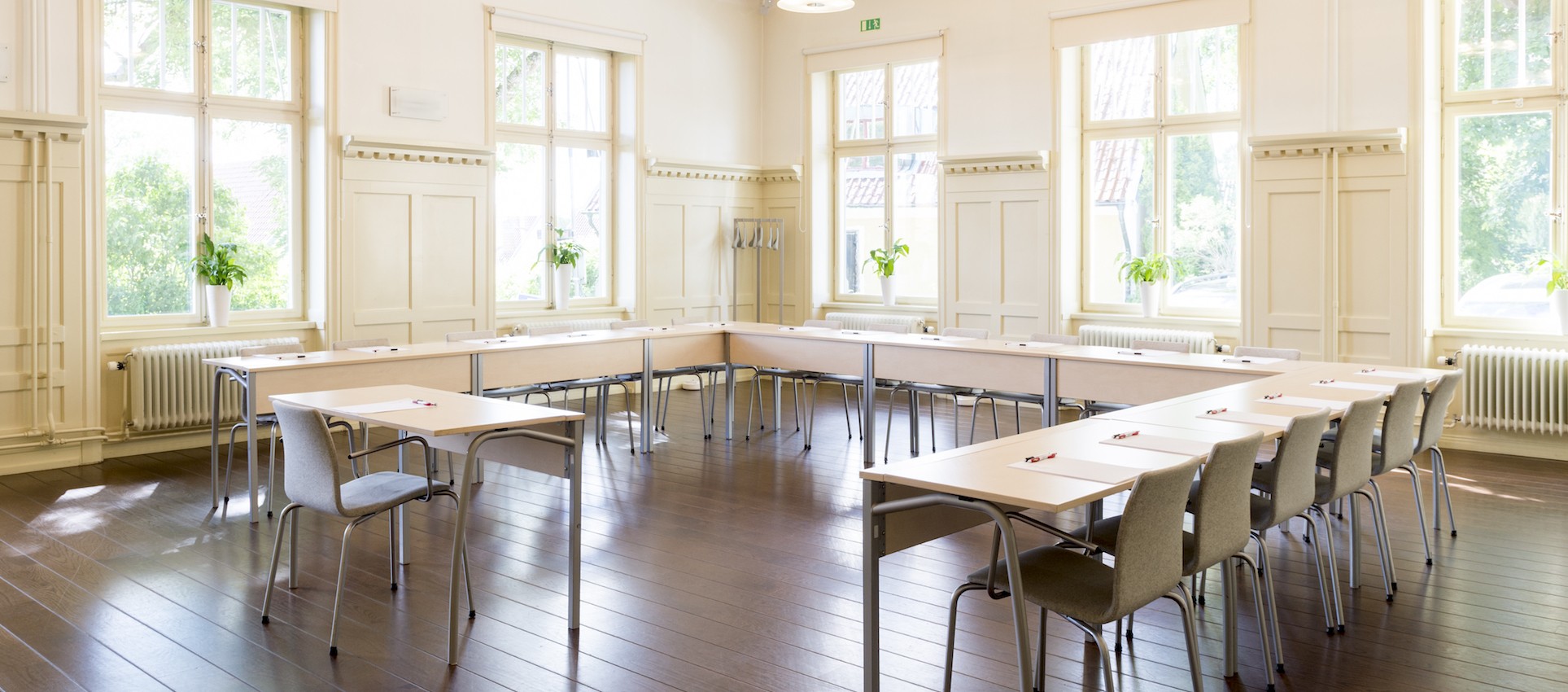 Lilla torget
Our largest conference room
The hotel's largest conference room for up to 50 people in classroom seating and 60 people in the reception seating and the perfect room for 15-26 people in the U-shape seating. A bright and beautiful conference room with windows along 2 walls. In this beautiful local was the city's cinema in the 30's and 40's.
Equipment
LCD monitor control system that controls the technology in the room;
sound, data projector and white cloth, width 2.4m, large screen for direct connection of computer via VGA and HDMI, secured to manage PC and Mac. Blue-ray player for DVD and CD.
Ventilation with co2 sensor. Remote controlled awnings as well as blinds.
Maximum number: 60 persons
Area: 76 sqm
All meeting rooms can be used as a group room. Group room rate is offered when booking the main premises.
Included in our conference & meeting rooms
Data projector, WiFi, whiteboard, flip charts, blocks, pencils, ice water fruit and sweets.
Local facts
Area: 76 sqm
Reception: 60
Classroom: 50
U-Shape: 18
Book a meeting room
More conference & meeting rooms