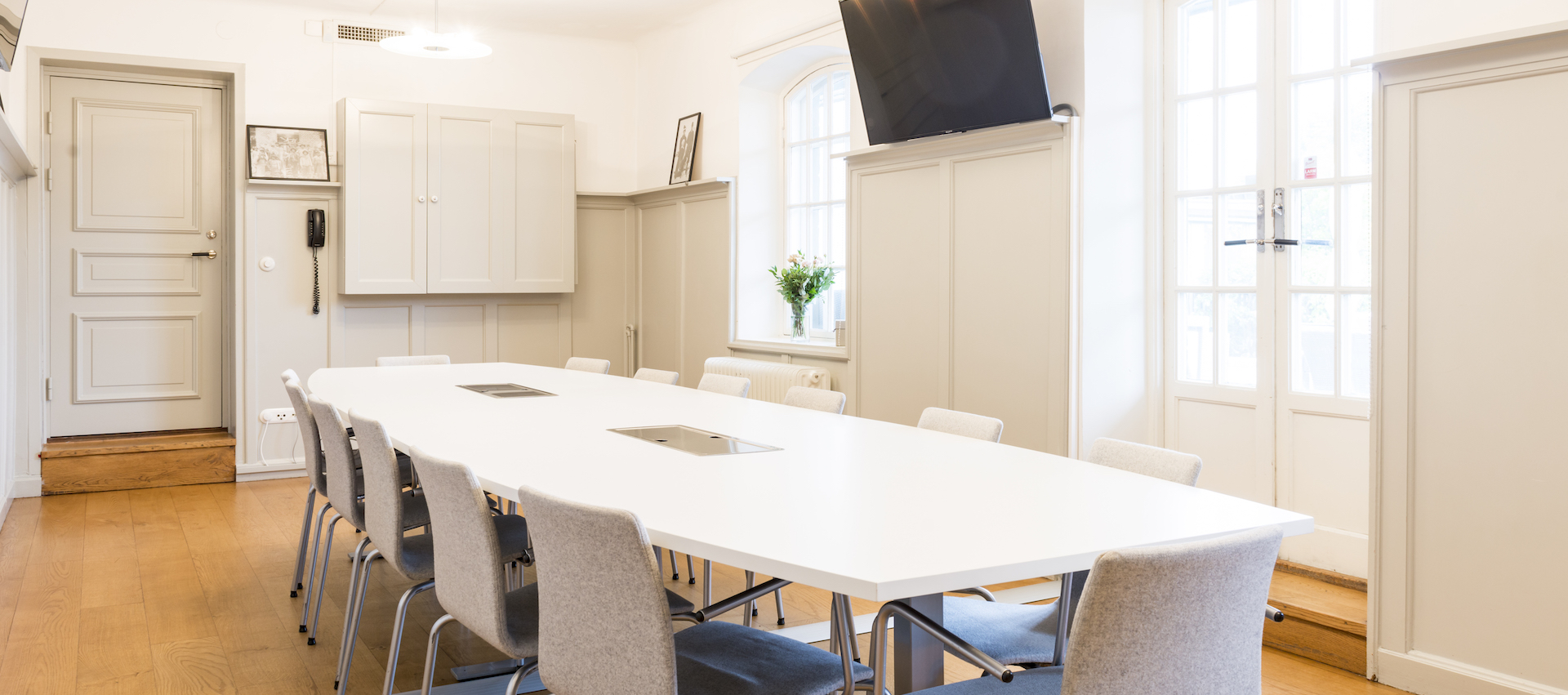 Spritbutiken
On the Lake Mälare side
Bright and beautiful boardroom on the lake side overlooking the garden and the water, for up to 14 people. During the 20-30 century the city's liquor store was located in this room. The venue has its own exit to the hotel's garden terrace and its own WC.
The room is also perfect as a preparation room for you who conduct a meeting in another local alternative as a boardroom or group room during a conference.
Equipment
Two mirrored full HD screens.
Maximum number: 14 persons
Area: 22 sqm
All meeting rooms can be used as a group room. Group room rate is offered when booking the main premises.
Included in our conference & meeting rooms
Data projector, WiFi, whiteboard, flip charts, blocks, pencils, ice water fruit and sweets.
Local facts
Area: 22 sqm
No of peolple: 14
Book a meeting room
More conference & meeting rooms